[fullwidth background_color="#29292a" background_image="" background_parallax="none" parallax_speed="0.3″ enable_mobile="no" background_repeat="no-repeat" background_position="left top" video_url="" video_aspect_ratio="16:9″ video_webm="" video_mp4="" video_ogv="" video_preview_image="" overlay_color="" overlay_opacity="0.5″ video_mute="yes" video_loop="yes" fade="no" border_size="0px" border_color="" border_style="solid" padding_top="20″ padding_bottom="20″ padding_left="0″ padding_right="0″ hundred_percent="no" equal_height_columns="no" hide_on_mobile="no" menu_anchor="" class="" id=""][one_full last="yes" spacing="yes" center_content="no" hide_on_mobile="no" background_color="" background_image="" background_repeat="no-repeat" background_position="left top" border_size="0px" border_color="" border_style="solid" padding="" margin_top="" margin_bottom="100px" animation_type="0″ animation_direction="down" animation_speed="0.1″ class="" id=""][fusion_text]
Viper Hunters
An

iPad

Third Person Shooter Game
[/fusion_text][/one_full][/fullwidth][section_separator divider_candy="bottom" icon="" icon_color="" bordersize="1px" bordercolor="" backgroundcolor="#29292a" class="" id=""][fullwidth background_color="" background_image="" background_parallax="none" parallax_speed="0.3″ enable_mobile="no" background_repeat="no-repeat" background_position="left top" video_url="" video_aspect_ratio="16:9″ video_webm="" video_mp4="" video_ogv="" video_preview_image="" overlay_color="" overlay_opacity="0.5″ video_mute="yes" video_loop="yes" fade="no" border_size="0px" border_color="" border_style="" padding_top="20″ padding_bottom="20″ padding_left="0″ padding_right="0″ hundred_percent="no" equal_height_columns="no" hide_on_mobile="no" menu_anchor="" class="" id=""]
[fusion_text]
About Viper Hunters Game:
Drugs and smuggling have always been a major issue for countries and their police and military forces are always fighting with these drug dealers and smugglers.
Afghanistan is a major producer of drugs and there is a constant war with drug dealers in this country. In this third person shooter game, you play as special forces who fights against smugglers.
The leader of one of the biggest smuggling operations is known as Viper and you current goal is to find him and destroy his operation.
Current version of the game has 10 levels and during them, you go to different places in Afghanistan in search of viper.
This game is being developed by Digi Smile Limited and is in its final stages. It should be noted that only a small team of 4 people have worked on this game.
[/fusion_text][separator style_type="shadow" top_margin="20″ bottom_margin="80″ sep_color="" border_size="" icon="" icon_circle="" icon_circle_color="" width="" alignment="center" class="" id=""][progress percentage="85″ unit="%" filledcolor="#dd3333″ unfilledcolor="" striped="yes" animated_stripes="yes" textcolor="" class="" id=""]Programing[/progress][progress percentage="90″ unit="%" filledcolor="#1e73be" unfilledcolor="" striped="yes" animated_stripes="yes" textcolor="" class="" id=""]Graphic[/progress][progress percentage="30″ unit="%" filledcolor="#81d742″ unfilledcolor="" striped="yes" animated_stripes="yes" textcolor="" class="" id=""]Sounds & Music[/progress]
[imageframe lightbox="no" lightbox_image="" style_type="glow" bordercolor="" bordersize="0px" borderradius="0″ stylecolor="" align="center" link="" linktarget="_self" animation_type="0″ animation_direction="down" animation_speed="0.3″ hide_on_mobile="no" class="" id=""]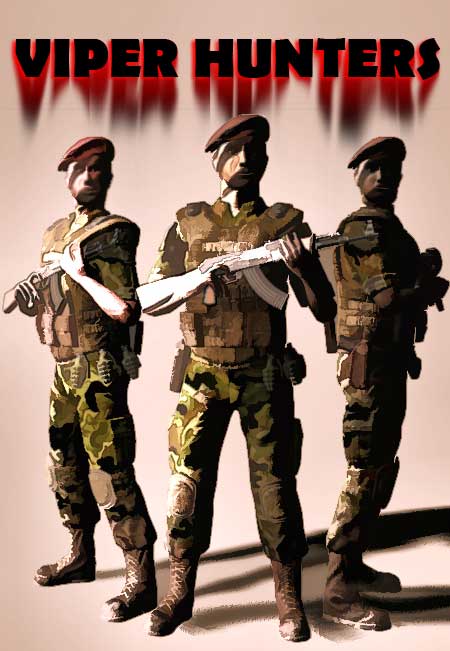 [/imageframe]
[/fullwidth][separator style_type="single|dashed" top_margin="" bottom_margin="" sep_color="" border_size="" icon="" icon_circle="" icon_circle_color="" width="" alignment="center" class="" id=""][fullwidth background_color="" background_image="" background_parallax="none" parallax_speed="0.3″ enable_mobile="no" background_repeat="no-repeat" background_position="left top" video_url="" video_aspect_ratio="16:9″ video_webm="" video_mp4="" video_ogv="" video_preview_image="" overlay_color="" overlay_opacity="0.5″ video_mute="yes" video_loop="yes" fade="no" border_size="0px" border_color="" border_style="" padding_top="20″ padding_bottom="20″ padding_left="0″ padding_right="0″ hundred_percent="no" equal_height_columns="no" hide_on_mobile="no" menu_anchor="" class="" id=""][one_full last="yes" spacing="yes" center_content="no" hide_on_mobile="no" background_color="" background_image="" background_repeat="no-repeat" background_position="left top" border_size="0px" border_color="" border_style="" padding="" margin_top="" margin_bottom="" animation_type="" animation_direction="" animation_speed="0.1″ class="" id=""][fusion_text]
Screen Shots
[/fusion_text][/one_full][images picture_size="auto" autoplay="yes" columns="4″ column_spacing="13″ scroll_items="" show_nav="yes" mouse_scroll="no" border="yes" lightbox="yes" class="" id=""][image link="" linktarget="_self" image="http://digismile.co.nz/wp-content/uploads/2015/02/Viper-Hunters-Viper.jpg" alt=""][image link="" linktarget="_self" image="http://digismile.co.nz/wp-content/uploads/2015/02/Viper-Hunters-Screen-Shots-5.jpg" alt=""][image link="" linktarget="_self" image="http://digismile.co.nz/wp-content/uploads/2015/02/Viper-Hunters-Screen-Shots-1.jpg" alt=""][image link="" linktarget="_self" image="http://digismile.co.nz/wp-content/uploads/2015/02/Viper-Hunters-Screen-Shots-3.jpg" alt=""][image link="" linktarget="_self" image="http://digismile.co.nz/wp-content/uploads/2015/02/Viper-Hunters-Screen-Shots-4.jpg" alt=""][image link="" linktarget="_self" image="http://digismile.co.nz/wp-content/uploads/2015/02/Viper-Hunters-Screen-Shots-2.jpg" alt=""][/images][/fullwidth]