Special and Unbelievable Offer of Digi Smile!!!
If you are looking for a website for yourself or your business or have a website and aren't satisfied with it, we suggest you try Digi Smile's amazing websites that are designed with lowest prices possible! You only need to pay monthly and very low cost of your website. We offer modern and quality features and are certain that by experiencing them, you will become one of our loyal customers.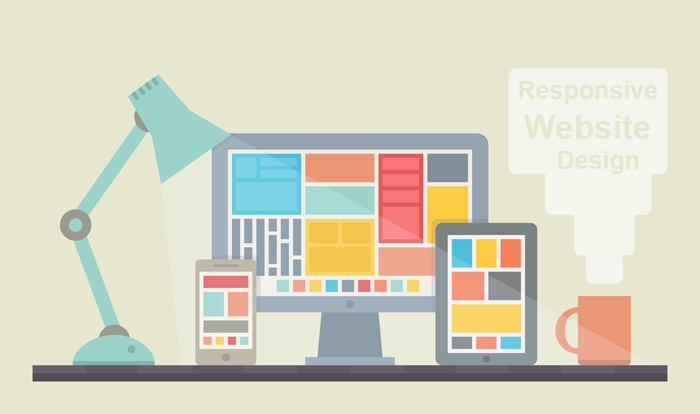 Dream Pack
Price:
29.9$ per month
Or 299$ per year
A Onepage Parallax website like the one that you are seeing or a modern business website
Prestige Pack
Price:
99.9$ per month
or 999$ per year
A modern and complete website for you that want your website to be always up to date.
Accelerator Pack
Price:
149.9$ per month
or 1499$ per year
A modern website with complete commercial and shopping features. With this website you can easily start your own online business.
Sci-Fi Pack
Price:
499.9$ per month
4999$ per year
Our diverse abilities and expertise in different fields of IT enables us to develop an unique website with amazing and somehow unusual features!
Your Website Can Have Endless Possibilities!
Features like custom backgrounds, unlimited colors, multiple header options, sliders, responsive features and many others will enable us to make a unique website for you and your business.
And even more …
Why not think a little out of the box and unusual?!
Why not be better and different from others?
If you own a kindergarten or educational center, you can have a website with an online center for educational and entertaining games.
If you own a hotel, restaurant or resort, you can give a real time and 3D experience to your customers across the world.
Want to attract more visitors and turn them into loyal members? Then don't forget gamification! This new field of marketing can make miracles happen!
Remember Rico!
You own a business in which having contact with your customers and being in touch with them is important, then you should have a website with an interesting and competitive game related to your business. A good game can be more effective than any normal ads!
 Regardless of the business you are in, think out of the box and beyond clichés, think in a Sci-Fi way!
Many incredible ideas will come to your mind.
With our diverse expertise in IT, we can help your dreams come true!
Different Services for Different Needs!
Our wide variety of talents enable us to help you in many ways! We listen to what you need and try to help you in the best way possible!
2D games may look simple, but they can be very addicting and even useful for your business! We have a lot of experience in this filed and can easily make a 2D game for you based on your needs and with a very reasonable price.
Many gamers prefer 3D games to 2D, especially when we are talking about action games and sometimes have an idea in your mind that can only be implemented in a 3D game. Our team can help you and provide you the solution you need in this regard.
The best way to increase number of players for your game is to make a multiplatform game. By publishing your game on different platforms, you make sure everyone has access to your game, regardless of platform they own and use.
The best way to increase number of players for your game is to make a multiplatform game. By publishing your game on different platforms, you make sure everyone has access to your game, regardless of platform they own and use.
These animations can be very helpful in showing your company or factory and processes done in it to your clients and investors. Our 3D team can help you in this by creating a 3D simulation.
You own a business like a hotel or something? Want your customer to see and experience what they are purchasing in advance? Then 3D simulations are your best solution! With an online 3D simulation that runs on your website, your customers can easily see and experience what they are purchasing in their browsers and on their mobile devices or computer!
Nowadays, an elegant, modern, user friendly and responsive design is a necessity for any website or otherwise, visitors will ignore it and your investment on this website will go to waste. Our web design team will make sure that you get the most use out of your website and the money spent on it!
Today, everyone owns a mobile phone and smart phones have also became very popular. This is a huge opportunity for businesses. By publishing a mobile application for your business, you can easily attract a lot more customers and clients and become more successful in your business.
Why not be unique and different? By combining different technologies and ideas, you can have an innovative and unique business. You can gamify your website, sync your mobile application with your website, use games or 3D simulations in your website and application and many other things! Just tell us what you have in mind and we can make it happen!
Digi Smile's Products
It has been only a few months since Digi Smile was founded, but we have started working on some projects that will be ready and published in spring of 2015.
www.Newzlist.com
A Web Project for Kiwis!
Web, iOS, Android, Windows Phone,
A web project with high quality but free services that can be a huge help to businesses, kiwis and tourists.
Snake Hunters
3D Game (First Person Shooter)
iOS, Android, Windows Phone, PC, MAC
A third person shooter game in which you play as anti-drug trafficking forces who are fighting in Afghanistan.
Cars Company
A 2D Game for Kiwis!
iOS, Android, Windows Phone, PC, MAC
You play as a driver who has to gradually earn money and found his car company. Maybe you will be the person who establishes New Zealand's biggest car company!
Cross RPG
A Different Puzzle Game!
iOS, Android, Windows Phone, Mac, PC
An innovative game which you haven't seen like it before. An excellent combination of puzzle and RPG games. In this game you play as a gold digger who goes to wild west.
Digi Smile Public Projects
We always wanted to do some non-profit projects to help other people in some way.
These are some of our non-profit projects that we are working on and we will be happy if you can also help us to complete these projects!
Mr Smith Pics & Words
Help kids from around the world to learn English via an interesting and free game!
iOS, Android, Windows Phone, PC, MAC
A guessing game with the goal of teaching new words to kids or anyone who hasn't much knowledge about English.
This game makes the process of learning new words fun and entertaining!
Kids Media Dictionary
A Different Dictionary!
Web, iOS, Android, Windows Phone
An open dictionary for kids with many extra features than makes it very interesting for children and at the same time, makes it far more effective than regular methods for teaching English!
We are a company from New Zealand. Even though we have registered the company recently, we have worked for a few years as a group before, but recently registered a company to expand our work. Our members are from different countries and with different expertise, but our main focus till now was games.
We have made many games for different platforms like HTML5, PC, Android, iOS, Windows Phone and etc. In addition to games, we have developed a few mobile applications for different purposes. Although most of our games are in 2D, but we have made a few 3D shooter games and also have done some 3D modeling and simulations (mainly industrial) and have a specific team for these 3D projects. We also have a few web designers and have some experience in web design. In general, our teams of different programmers with different talents, expertise and experience enable us to do different kind of project related to IT.
So if you are looking for someone to develop a game, application, simulation or even website, we can help you!
We'd Love to Hear From You, Get In Touch With Us!